RAPP is committed to making a meaningful difference in the lives of older adults and family caregivers by bridging research, policies, and practice. By applying various research methodologies and an integrated and inclusive research process with stakeholders, we advance our conceptual understanding, generate new knowledge across disciplines, and translate research to policy and practice to develop relevant and meaningful outcomes.
We are a proven leader in research on:
family care across the life course and its social, employment, financial, and health consequences towards developing a sustainable care 'system'
care and support of older adults and adults with chronic illness or disAbilities towards enhancing their well-being
social inclusion of older persons
age-friendly communities and designed environments that enhance well-being.
Current research projects
Enhancing the employability of older workers and caregivers through technology solutions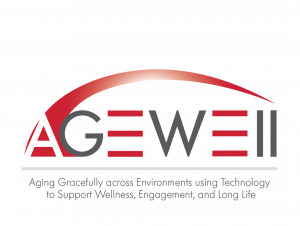 With funding from AGE-WELL, Canada's technology and aging network (2020-2023), we are:
deepening our understanding of employment barriers experienced by family caregivers and older workers
contributing to the development of MatchWork, a cloud-based platform that empowers employment service agencies helping people who experience employment challenges by ensuring it meets the needs of job seekers such as older workers and family caregivers
extending MatchWork's reach beyond Alberta's borders.
---
Understanding Caregivers' Needs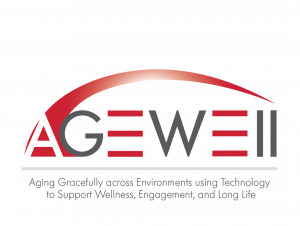 With funding from AGE-WELL, Canada's technology and aging network (2015-2020),  we have:
deepened our understanding of different life course trajectories of family care
assessed the potential for Assistive Technologies (AT) to meet family/friend caregivers' needs and goals
examined the Information and Communication Technology (digital literacy) skills of older workers and family/friend caregivers. Here's what we learned about ICT literacy and the role of assistive technology in helping older workers
conducted a feasibility study to collect evidence about employers' and employed caregivers' experiences with and beliefs about how ATs can help them integrate, manage or balance paid work and care work responsibilities. Here's what we learned about Connecting Working Caregivers Project Summary
contributed to the development of Huddol, the first cross-disease, cross-platform, social health network that helps family and friend caregivers connect with each other and health care professionals.
mobilized knowledge by co-creating with older adults several illustrated short films that reflect common problems older persons may experience and designed things as potential solutions.
---
Sustainable Care: Connecting People and Systems
With funding from the UK Economic and Social Research Council (2018-2021) and in collaboration with the Sustainable Care team led by Professor Sue Yeandle at Sheffield University, we have:
compared carer leave policies across 10 countries, which will be published by Policy Press in a forthcoming book edited by Janet Fast, Jason Heyes, and Kate Hamblin on Combining Work and Care. Check out the summaries of carer leave policies in Australia, Finland, Germany, Italy, Japan, Slovenia, Sweden, and the UK.
built capacity among the next generation of international scholars
theorized the well-being of caregivers to older persons – check out our publication in the International Journal of Care and Caring
---