RAPP is committed to making a meaningful difference in the lives of older adults and family caregivers by bridging research, policies, and practice. By applying various research methodologies and through an integrated and inclusive research process with stakeholders, we advance our conceptual understanding, generate new knowledge across disciplines, and translate research to policy and practice to develop relevant and meaningful outcomes.
We are a proven leader in research on:
Family caregiving across the life course and its cumulative impact on caregivers' health, wealth, and well-being towards making caregiving sustainable
Older adults' contributions to and social inclusion in work and society, including older workers' abilities to maintain paid work
Care and support of older adults and adults with chronic illness or disabilities, including creating livable spaces and age-friendly communities that enhance well-being.
Recent research projects
Enhancing the employability of older workers and caregivers through technology solutions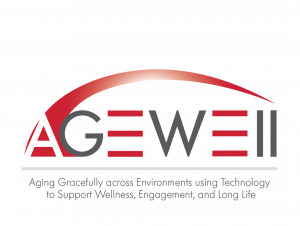 With funding from AGE-WELL, Canada's technology and aging network (2020-2024), we:
Deepened our understanding of the factors that enable or impede family caregivers and older workers' employment
Informing the development of Caregiver Alberta's Work & Care education and outreach program for employers and employees with caregiving responsibilities
Contributed to the development of MatchWork, a cloud-based platform that empowers employment service agencies helping marginalized workers by ensuring it meets the needs of older workers and family caregivers
---
Sustainable Care: Connecting People and Systems
With funding from the UK Economic and Social Research Council (2018-2021) and in collaboration with the Sustainable Care team led by Professor Sue Yeandle at Sheffield University, we:
Wrote with Arlene Astell (U Toronto) a chapter on Technology and Care in Canada as part of the book Care Technologies for Ageing Societies: An International Comparison, edited by Kate Hamblin and Matthew Lariviere and published in 2023 by the Bristol University Press.
Created snapshot summaries of carer leave policies in Australia, Finland, Germany, Italy, Japan, Slovenia, Sweden, and the UK.
Compared carer leave and related employment policies across ten countries and their implications for working carers. Janet Fast, Kate Hamblin, and Jason Heyes edited the book Combining Work and Care, published by Policy Press in 2024.
Theorized the well-being of caregivers to older persons as part of making care sustainable
Built capacity among the next generation of international scholars
---